The 2019 income table shows the minimum amount of annual income to qualify for either Medi-Cal or tax credits for a private plan through Covered California. To view the monthly Medi-Cal eligibility income amounts please visit my Medi-Cal Page.
2020 Covered California Income Chart for Subsidies and Medi-Cal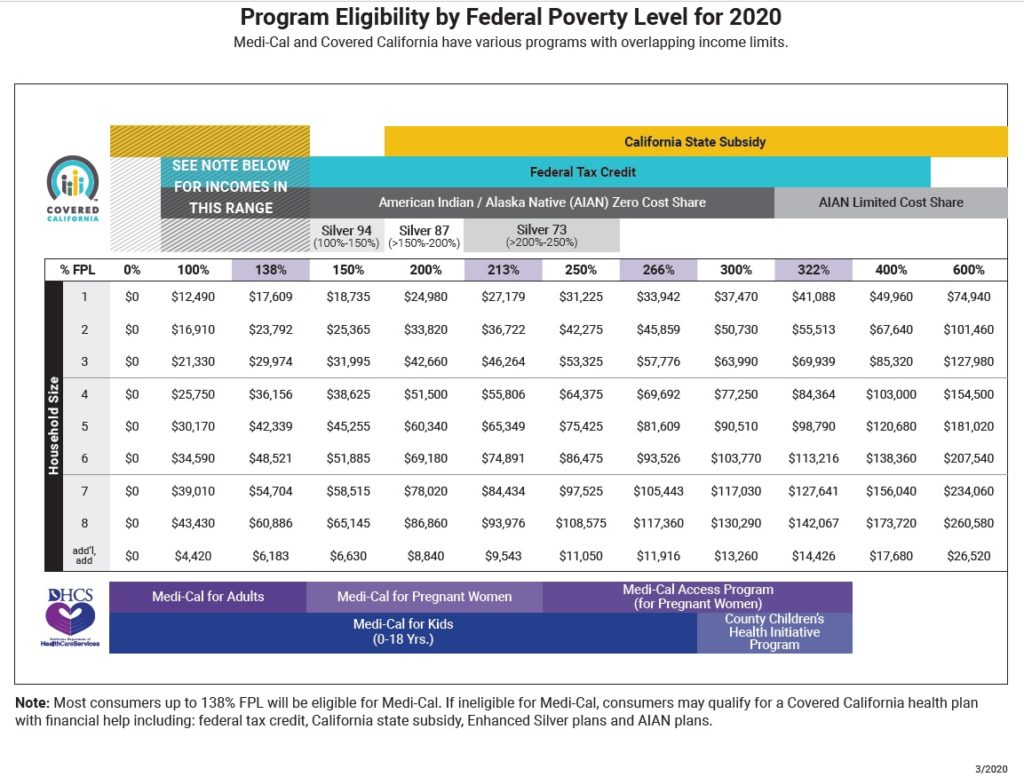 Revised 2020 CC Income Chart
Do You Qualify for California's health insurance premium subsidy?
Countable Sources of Income
---
2019 Covered California Medi-Cal Income Table
---