Individual and Family Plans
2020 Plans Rates Benefits
Region 3 is Sacramento, Yolo, Placer and El Dorado Counties. Region 2 is North Bay counties. Not all plans are offered in all zip codes of counties.
2019 IFP
WHA offers plans in Sacramento, Placer, El Dorado, Yolo, Solano, and parts of Sonoma, Marin, and Napa Counties. They are HMO plans that can be purchased through Covered California or off-exchange.
UC Davis will no longer be providers or PCPs with Western Health Advantage in 2018. Individuals staying with WHA will have to select a new PCP.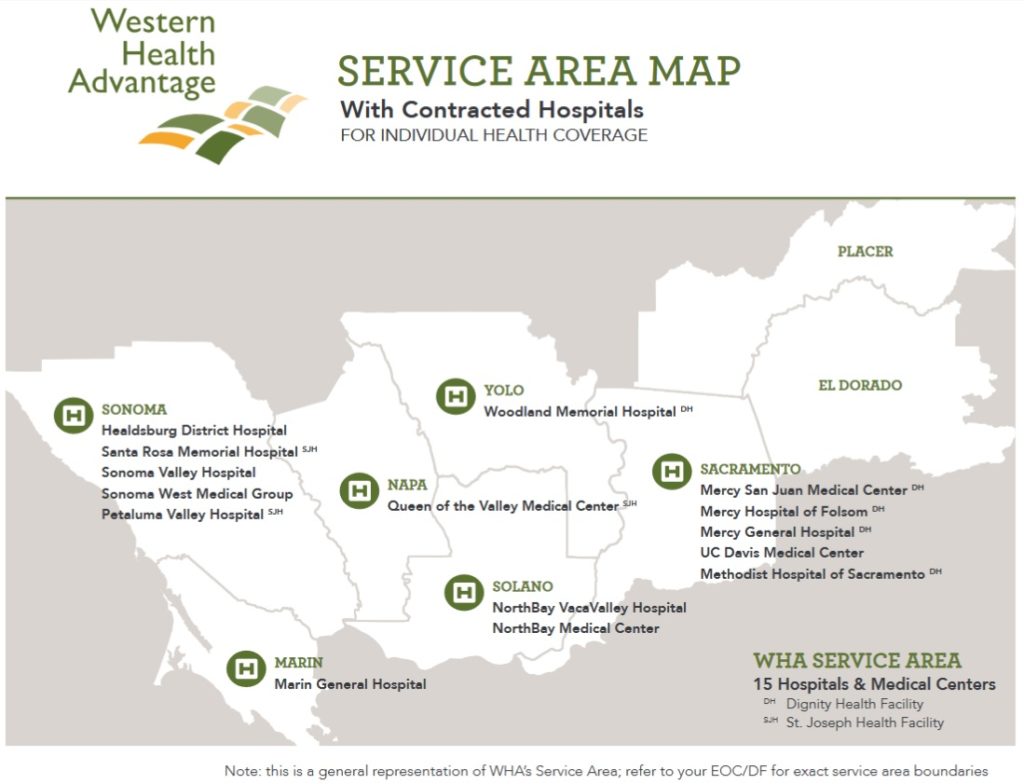 ---