Thank you for visiting my site or commenting on a blog post
I'm the old man behind Insure Me Kevin. I made the career change to insurance several years ago and found out I have more fun providing quality information to people than actually selling insurance. Health insurance is governed by an overwhelming number of rules and regulations that seem designed more to protect the profits and revenue of insurance companies over the health and well being of the consumer.
From the short time I have been in the health insurance industry, I have seen too many people that have been denied health insurance, led astray by poor information or have struggled to get adequate information to make a good decision.
My Pledge to you:
1. I will respect your time and decisions.
2. I will not try to sell you a product that you do not want or need.
3. I will not call you in the evening unless you ask me to.
Core Values:
1. Good decisions come from good information, knowing the options and the products.
2. You can't make a quality decision if you are under "sales pressure".
3. You must treat clients in the same manner as you would like to be treated.
4. There is no greater joy than helping someone else.
Kevin Knauss is a rare gem in the world of health insurance agents. Prior to finding him, I had dealt with other agents over the years. None of them were anywhere near as kind, patient, caring, or knowledgeable as Kevin. He shows endless patience each open-enrollment period as I change my mind several times prior to making a final choice of plan. His warmth and humanity make him a dream to work with, and his knowledge makes him a real asset in my health insurance decisions. As a bonus, his site is full of valuable information. I can't recommend him highly enough! I would give him 6 stars on a scale of 1 to 5!

Vivien C., Los Angeles, CA, 12/10/2020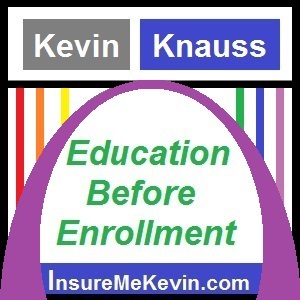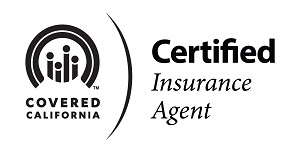 If you would like me to represent you as your agent at Covered California, please follow the steps outlined in
How to designate Kevin Knauss as your health insurance agent in Covered California.
I quickly realized after getting involved in health insurance that I would be able to pay the bills, but not much more. I'm not complaining. For the last several years I have posted my taxable income, primarily from insurance commissions under this post: How much does a health insurance agent earn? When I'm not working on health insurance, I write about history. You can read about my latest book, Hidden History Beneath Folsom Lake. My second book is Benjamin Norton Bugbey, Sacramento's Champagne King. The third book is on Amos Catlin.
I self-publish my books through Amazon Kindle Direct Publishing. You can visit my author page at Amazon Author Kevin Knauss.
Affordable Care Act
I support the ACA. It's not perfect, but until something better is devised, a somewhat dysfunctional subsidized health insurance market place is better than denying people health care.
Independent Agent Representing
Individual & Family Plans
Anthem Blue Cross
Blue Shield of California
Chinese Community Health Plan
Health Net
Kaiser Permanente
L. A. Care
Molina
Oscar
Sharp
Sutter Health Plus
Valley Health Plan
Western Health Advantage
Small Group Plans
Anthem Blue Cross
Blue Shield of California
Bright HealthCare
Chinese Community Health Plan
Health Net
Kaiser Permanente
Oscar
Sharp
Sutter Health Plus
Western Health Advantage
Covered California Small Business
Cal Choice Small Group Exchange
Medicare Advantage & Supplements
Anthem Blue Cross
Blue Shield of California
United Heatlhcare
Aetna SilverScripts
Covered California Board Meeting
At the January 23, 2014 Covered California Board meeting I spoke on how I had several families whose applications failed to be transmitted to the health insurance companies resulting in no health insurance being offered.

Medicare
The rules and regulations surrounding Medicare Part A, B, C and D, coupled with supplement plans can be a daunting challenge to understand. For the most part, they are good rules set down by the Centers for Medicare and Medicaid to protect the medicare beneficiary. I have done Medicare Educational Seminars in the past and I am open to future presenting future events that are purely for educational purposes. You can contact me if you would like to arrange for me to speak at one of your events. I only use Medicare approved presentations.
Small Groups
Small group health plans can be a good deal for employers and employees. The health insurance premiums can be set up as pre-tax deductions and the employer can offer dental, vision, life and other products as well. Covered California will be offering their Small Business Health Options Program (SHOP) along with their individual and family health plans (IFP). Some small groups may want to dissolve their group plans so the employees can take advantage of the premium assistance under the Covered California IFPs. Each small group will have to look at the cost-benefit analysis to see if it makes sense.
Life Insurance
You know if you need life insurance. If you do, think term life insurance first. To be perfectly honest, I just don't see the value of some of the whole life, universal life, or indexed life insurance options on the market today for the average family. I would rather see folks contribute to their kids college funds or retirement before making a big investment in life insurance. Although, permanent life insurance like whole life and universal life do have a place for some high net worth individuals when they are considering retirement, financial planning or want to leave a legacy fund to a favorite nonprofit. If you are looking for a little bit of life insurance for funeral and final expenses you can visit my Term Life Insurance page.