Below are images from the "Map of the Territories & Pacific States" included with the book Across the Continent by Samuel Bowles published in 1866. For more background on the map and book visit 1865 California and U.S. map unfolded. There seems to be a problem with the image portion of WordPress. It's probably me, but the images aren't enlarging to their proper size when the thumbnail image was clicked. Until I get that resolved, here are the map images as large as your computer screen will make them.
Download the 1865 Map
I had the map scanned in preparation for mounting. The scanned JPG is approximately 10MB and has better resolution than my photographs.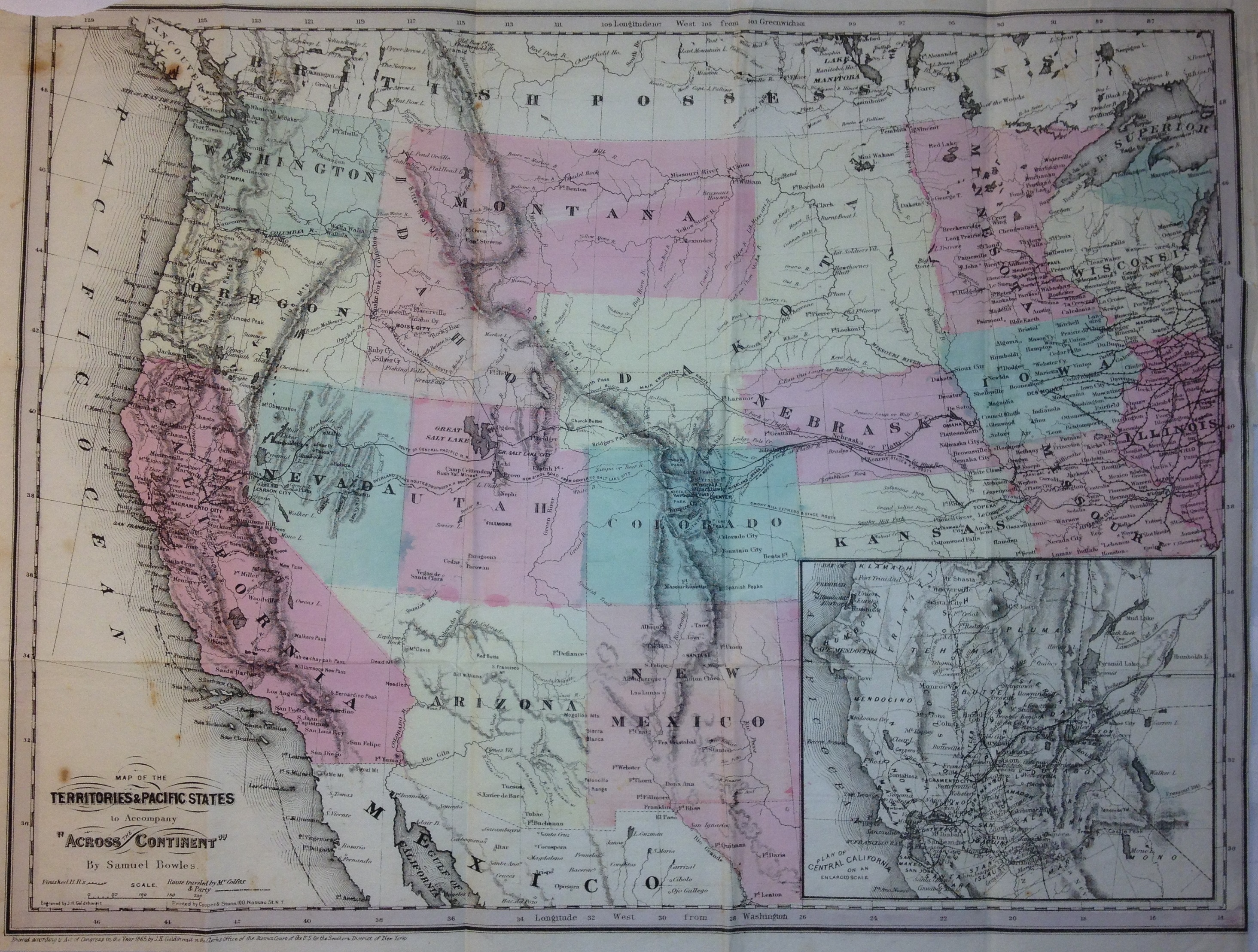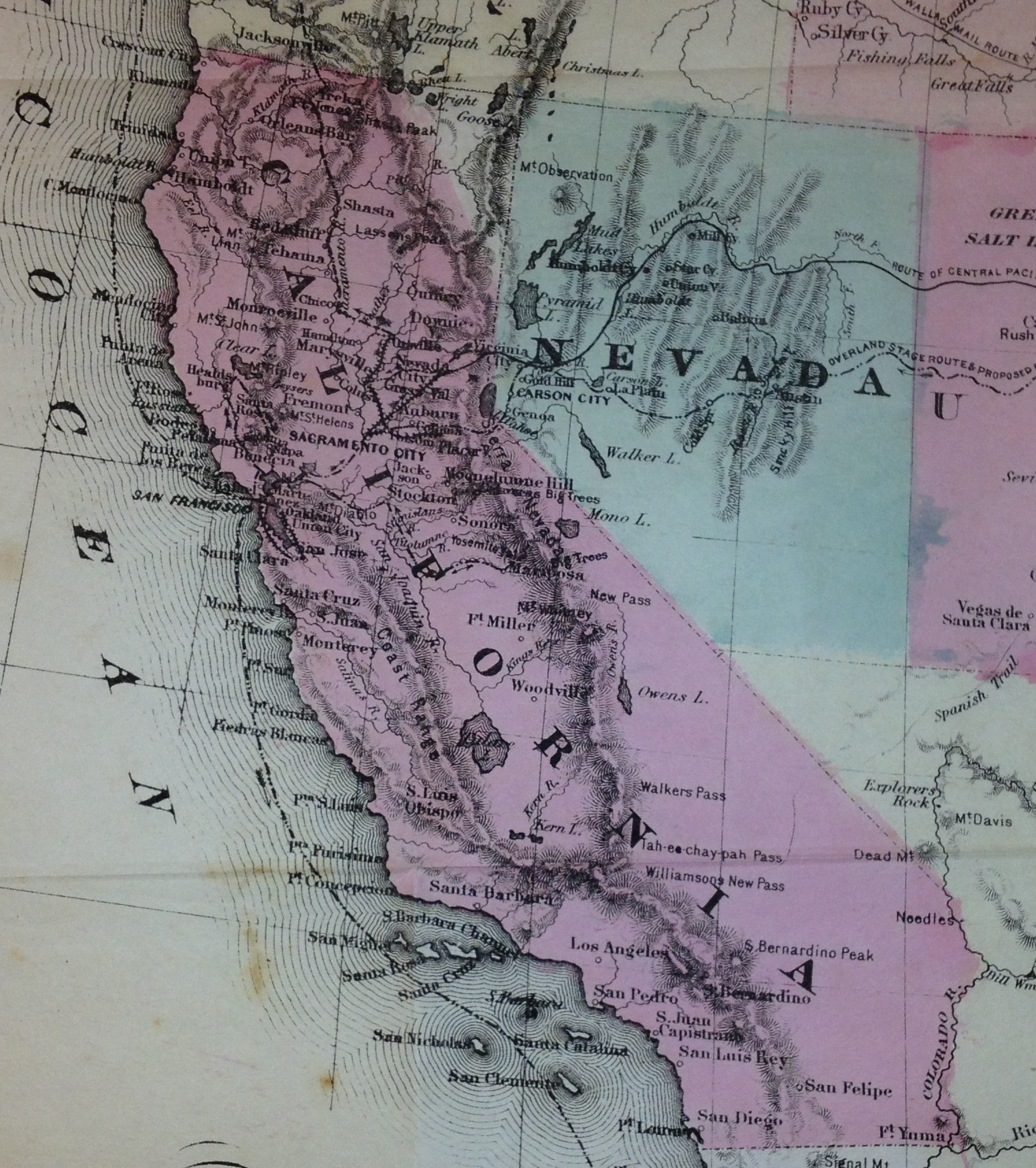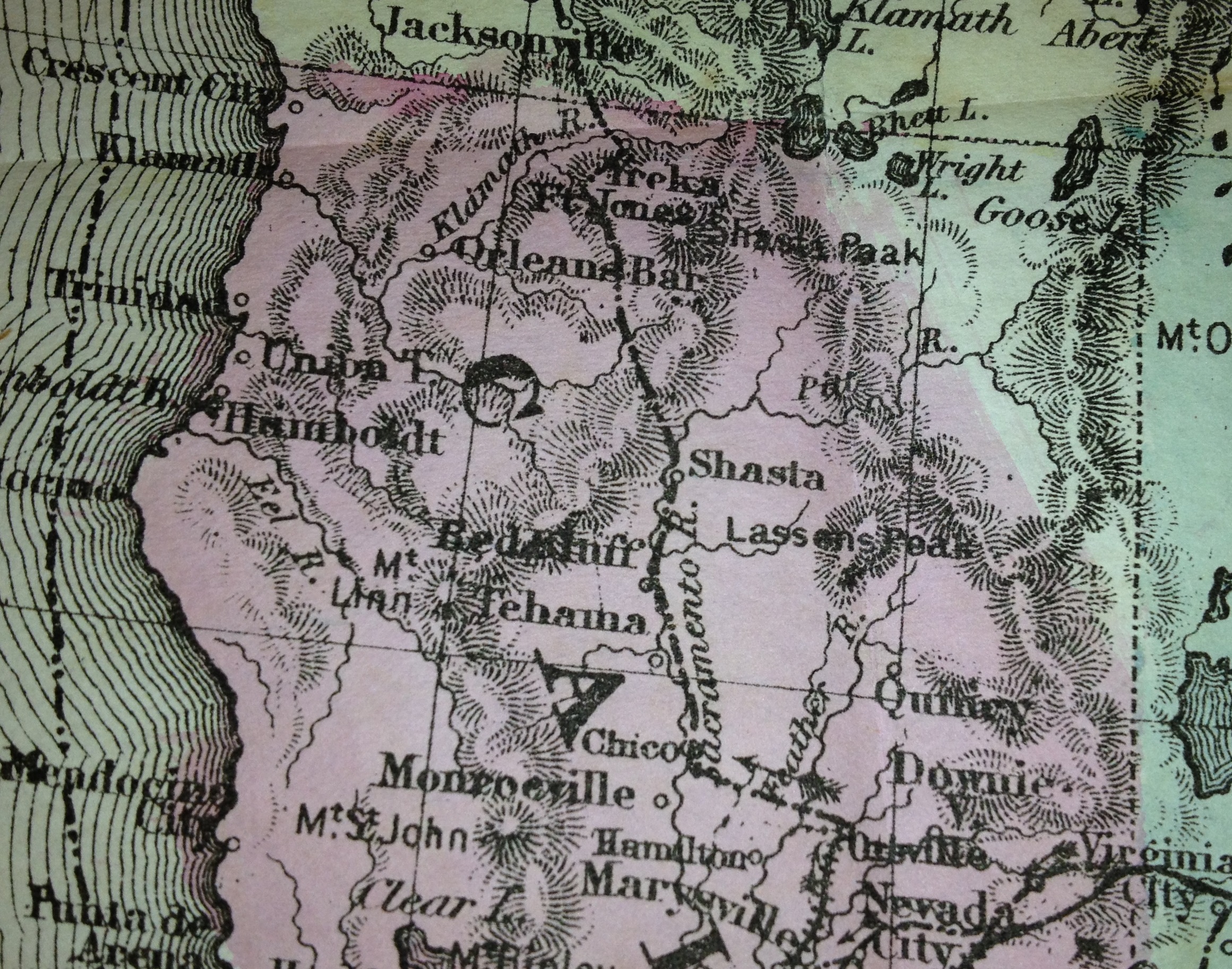 ---